The Man Shake and Lady Shake reviews


THE NEW YEAR HAS STARTED. HAVE YOU ALREADY PICKED UP ON YOUR RESOLUTIONS.


WEIGHT LOSS RESOLUTIONS WHY DO THEY FAIL.
Not having a plan is one of the reasons why people fail. It is important to have a plan. You have to make time for meal planning, cooking, working out at home or gym attending fitness classes.
Motivation is one very important part of your weight loss goal. If you make weight loss your resolution just because you feel like it will not work. Why do you want to lose weight is what you have to deeply think about. Try to find something that really motivates you.
No support Telling other people can keep you on track telling you not to eat junk food and sugary drinks and get some exercise. Talk to your doctor what you can do to make your resolution happen.
Slip ups like skipping a gym or eating cookies and going in to the fridge binging. It is not easy and just try to focus getting back on track. Be kind to yourself.
Not having a solid resolution to really lose weight. Create a specific resolution like lose X amount of Kg's in one week or month will keep you on track and motivated. Keep a food diary.
JUST DO IT




Reviews of people who have used a variety of


The Man Shake and The Lady Shake


Weight loss Products


Introducing myself


My name is Claudine and I have been a massage therapist for the last 20 + years.
I always had interest in healthy weight as I had my share of heavy weight and I know from firsthand experience how it feels like being heavy, wanting to lose weight and the battle for weight-loss.
That's why getting support through using The Man Shake and The Lady Shake are very welcome.
Visit my website www.healthmustbe.com and find out more info about weight loss.






The Man Shake Reviews




You probably did some research on other weight loss shakes and programs out there and now you want to make a decision which one you are going to start using for your weight loss journey.
It is not easy I know but just have a look at the reviews and results of men that have used the Man Shake and Lady Shake. Read their stories and see the results before they started and after they have used The Man Shake and The Lady Shake.
It is simple no thinking required, any one can do it, and yes you will lose weight. There is also The Man Shake Meal Plan and The Lady Shake Meal Plan that will show you how to use the shake during the day.
Find out what is in it by going to The Man Shake Ingredients or The Lady Shake Ingredients
The Man Shake and Lady Shake is made for the everyday men and women, so no excuse not to give it a go life is too short. Start using this shake you have nothing to lose. Lots of success.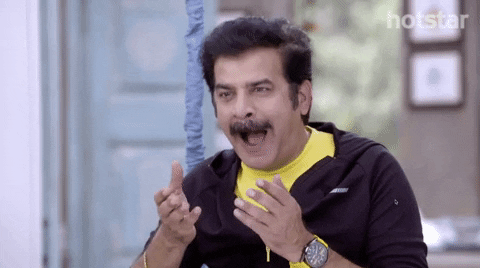 Before you Start reading the reviews watch this video from Adam MacDougall about the difference between the Man Shake and a few other products on the market.




Wow this is working really well and I'm feeling great
The shakes taste really good and my favorites are Caramel, Vanilla and Coffee. Sometimes I even mix them up a little. Just finished my 3rd week weigh in and I have lost 6.5 Kg. I am eating healthy foods in the evenings which has now become a habit. I have never felt this good in a long time, Thanks Manshake !!
Adam you are as awesome with health drinks as you were out there in origin next to Girdler busting through Wendell Sailor tackles!... Everything is going great, I am feeling great and so far I've lost 18kg in 18 weeks and loving the whole experience. I'm very impressed with manshake and how yummy the different flavours are
Awesome Product


Awesome product. I would recommend this to all. Give it a go. I just started 3 weeks ago & have lost over 5 kilos. I just ordered again and I am looking forward to losing more weight.






Excellent product, great taste
I have been drinking the Man Shake Vegan for over two months now and find the taste to be much better than other shakes. Also, I have no bloating or discomfort associated with dairy. I am losing weight gradually and couldn't be happier. Highly recommend.