the Lady Shake 30 Day Challenge. The Lady Shake
THE NEW YEAR HAS STARTED HAVE YOU ALREADY PICKED UP ON YOUR RESOLUTIONS.


WEIGHT LOSS RESOLUTIONS WHY DO THEY FAIL.
Not having a plan is one of the reasons why people fail. It is important to have a plan. You have to make time for meal planning, cooking, working out at home or gym attending fitness classes.
Motivation is one very important part of your weight loss goal. If you make weight loss your resolution just because you feel like it will not work. Why do you want to lose weight is what you have to deeply think about. Try to find something that really motivates you.
No support Telling other people can keep you on track telling you not to eat junk food and sugary drinks and get some exercise. Talk to your doctor what you can do to make your resolution happen.
Slip ups like skipping a gym or eating cookies and going in to the fridge binging. It is not easy and just try to focus getting back on track. Be kind to yourself.
Not having a solid resolution to really lose weight. Create a specific resolution like lose X amount of Kg's in one week or month will keep you on track and motivated. Keep a food diary.
JUST DO IT




What is The Lady Shake 30 Day Challenge


The Lady Shake challenge is a 30 day health and wellness program specially made for women and also for Men and is made by a team of dietitians and trainers. It will help women to get real weight loss results that you can do at home.
It is made to give your body all the nutrition's it needs and easy and fun workouts you can do at home so you don`t have to go to a expensive gym. Just 10 minutes a day no gym equipment needed and you will feel stronger, happier and more healthy.
Video workouts that only take 10 minutes

No gym or expensive equipment

Recipes for the whole family

No need to give up a glass of wine

Women that help each other in reaching their goal
The Lady Shake Challenge is free when you spend $ 199


The Lady Shake Challenge is for ladies that don`t have the time the motivation or the knowledge of how to lose weight and get fit. You will be helped by a team of experts that will get the best results in a short period of time no matter what your fitness level is.
They will guide you through a step by step workout plan and food plan. This will help you to eat healthy and get healthy. Mel and the team of experts Dietitian Alicia Edge and award winning chef Antonio Ruggerino will show you what to eat and how you can cook it yourself.
All the meals have a great taste and the whole family will love it. They are all easy and simple to make.










The Lady Shake
The Lady Shake is there to help Australian women to lose weight and feel better about themselves. The Lady Shake is a perfect shake for losing weight designed for women it tastes great, simple to prepare, everybody can do it. And it will make you lose weight fast.
A lot of women have a busy lifestyle and are overeating bad eating choices, takeaways and no exercise. You will get overweight and will lose energy to do anything from paying with your children to get out there and go for a walk or bike ride.
Your health and wellbeing will decline and you will get into a downward spiral of emotions and bad feelings about yourself.
You might have tried different shake diets or recipe plans but did not have the desired result you wanted.
A lot of women have had the same problem until they found The Lady Shake and start losing weight.
They started to sleep better, feel better, feel happier, healthier, having more energy and having less joint and back pain.
Give it a go hundreds of thousands Aussie women have used The Lady Shake and changed their lives for good.
See before and after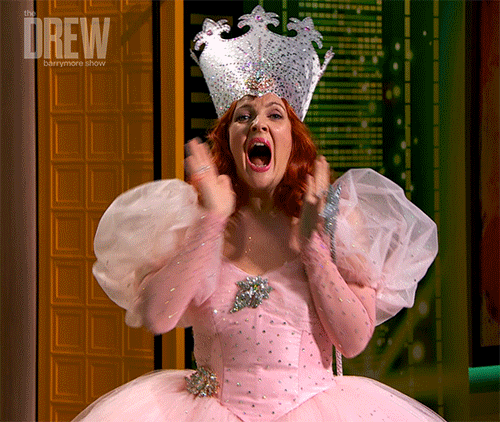 Click The Man Shake Before and after !!!
Click The Lady Shake before and after !!!
Just try to start losing weight today and get your life back on track again. Life is to short and there is so much to enjoy in life when you feel fit and good about yourself. Thousands of people have done it already you are not alone. JUST DO IT with or without the man or lady shake It is up to you how you want to do it. Get support from family and friends and tell them about you wanting to lose weight, they will understand. It looks like a big step in the deep but take it as it comes little steps day by day and you will get there at the end.
The Lady Shake 30 Day Challenge


To make a start losing weight buy the Man or Lady shake .


A unique fat burning formula


Select blend of protein and fiber


Up to 84% less sugar than other meal replacement products


Chromium to kill those sweet cravings


Gluten free


Contains a mix of pre and probiotics for a healthy gut


Australian owned and made




Variety of packs and accessories


The Man Shake and Lady Shake are offering you a variety of packs to suit different goals.
Some include The Ultimate fast Weight Loss Pack, Buy 3 man shakes get 1 free, Rapid weight loss pack, Get started pack, Variety 20 pack, The Fast Weight Loss Pack, The Man Shake| Lady Shake – One Week Supply, The Man | Lady Shake – Maintenance Pack and the Vegan Man Shake | Lady Shake. For those on the go, The man Bar, The lady Bar, The Man Fuel comes in 12-pack 375ml bottles. Chocolate super greens, Vegan Starter Pack, The kids breakfast bundle, Vegan his and her Pack, Couple starter Pack, Immunity booster Pack, The Family health pack, The maintenance Pack, His and hers Kickstarter Pack, The kids breakfast Shake, Vegan his and her Pack, Vegan buy 3 get 1 free, The minute man Pack, The man | women | Kids Shaker, The Man plan, The 10 min man. The lady shake recipe book.


The Man and Lady Shake Priceline


The Man Shake and Lady Shake product range is available as a set pack or as a single item. The meal replacement shake can cost between $39.95 and $249.95
Click here to see full price line




Do your order online and get free standard shipping on all orders over $70 Australia wide