How to lose weight during your pregnancy . The Lady Shake
Weight loss during pregnancy


Should you lose weight during your pregnancy. According to research it is suggested that losing some weight during pregnancy might be possible and even beneficial . For women who are extremely overweight or obese (have a BMI over 30).
THE NEW YEAR HAS STARTED HAVE YOU ALREADY PICKED UP ON YOUR RESOLUTIONS.


WEIGHT LOSS RESOLUTIONS WHY DO THEY FAIL.
Not having a plan is one of the reasons why people fail. It is important to have a plan. You have to make time for meal planning, cooking, working out at home or gym attending fitness classes.
Motivation is one very important part of your weight loss goal. If you make weight loss your resolution just because you feel like it will not work. Why do you want to lose weight is what you have to deeply think about. Try to find something that really motivates you.
No support Telling other people can keep you on track telling you not to eat junk food and sugary drinks and get some exercise. Talk to your doctor what you can do to make your resolution happen.
Slip ups like skipping a gym or eating cookies and going in to the fridge binging. It is not easy and just try to focus getting back on track. Be kind to yourself.
Not having a solid resolution to really lose weight. Create a specific resolution like lose X amount of Kg's in one week or month will keep you on track and motivated. Keep a food diary.
JUST DO IT


Losing weight during pregnancy


Losing weight during your pregnancy is not appropriate for pregnant women who were at a healthy weight before their pregnancy. If you think you can benefit from weight loss during your pregnancy talk to your doctor about how you can do that safely without affecting your baby.


When you get pregnant it wise to meet with an obstetrician to develop a plan for the next nine months. It is a good idea to discuss a plan for nutritious eating and exercise plan.


Start making a plan for weight loss during pregnancy
Before your baby is born it relies on you in numerous ways. Your body nourishes and carries them for around 40 weeks. Having excess weight can cause problems during the pregnancy because it can get in the way of this process.
Being obese while pregnant may lead to:
Premature birth
Stillbirth
Cesarean delivery
Heart defects in baby
Gestational diabetes in the mother
High blood pressure in the mother
Sleep apnea
Blood clots mainly in your legs
Infections in the mother
Your best approach to weight loss during pregnancy is through a consistent yet gradual plan with the focus on healthier lifestyle changes. It is best for your body and your baby.




The Lady Shake is breastfeeding friendly !!
If you want to drink a weight loss shake when you are pregnant. Always ask your doctor first.






The Lady Shake
The Lady Shake is there to help Australian women to lose weight and feel better about themselves. The Lady Shake is a perfect shake for losing weight designed for women it tastes great, simple to prepare, everybody can do it. And it will make you lose weight fast.
A lot of women have a busy lifestyle and are overeating bad eating choices, takeaways and no exercise. You will get overweight and will lose energy to do anything from paying with your children to get out there and go for a walk or bike ride.
Your health and wellbeing will decline and you will get into a downward spiral of emotions and bad feelings about yourself.
You might have tried different shake diets but did not have the desired result you wanted.
A lot of women have had the same problem until they found The Lady Shake and start losing weight.
They started to sleep better, feel better, feel happier, healthier, having more energy and having less joint and back pain.
Give it a go hundreds of thousands Aussie women have used The Lady Shake and changed their lives for good. Go to before and afters and see the reviews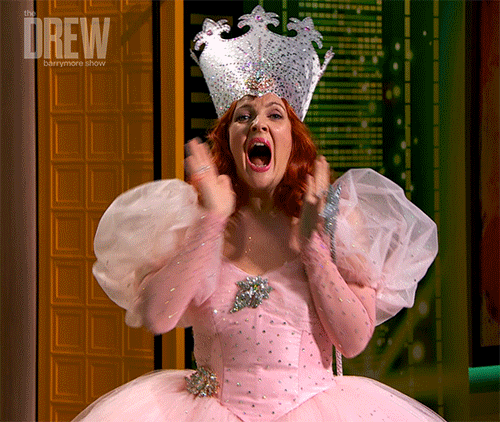 Click The Man Shake Before and after !!!
Click The Lady Shake before and after !!!
Just try to start losing weight today and get your life back on track again. Life is to short and there is so much to enjoy in life when you feel fit and good about yourself. Thousands of people have done it already you are not alone. JUST DO IT with the man or lady shake It is up to you how you want to do it. Get support from family and friends and tell them about you wanting to lose weight, they will understand. It looks like a big step in the deep but take it as it comes little steps day by day and you will get there at the end.


Variety of packs and accessories


The Man Shake and Lady Shake are offering you a variety of packs to suit different goals.
Some include The Ultimate fast Weight Loss Pack, Buy 3 man shakes get 1 free, Rapid weight loss pack, Get started pack, Variety 20 pack, The Fast Weight Loss Pack, The Man Shake| Lady Shake – One Week Supply, The Man | Lady Shake – Maintenance Pack and the Vegan Man Shake | Lady Shake. For those on the go, The man Bar, The lady Bar, The Man Fuel comes in 12-pack 375ml bottles. Chocolate super greens, Vegan Starter Pack, The kids breakfast bundle, Vegan his and her Pack, Couple starter Pack, Immunity booster Pack, The Family health pack, The maintenance Pack, His and hers Kickstarter Pack, The kids breakfast Shake, Vegan his and her Pack, Vegan buy 3 get 1 free, The minute man Pack, The man | women | Kids Shaker, The Man plan, The 10 min man. The lady shake recipe book.


If your doctor advices that you lose weight here is how to do so safely during your pregnancy
1. Know how much weight you need to gain
When you are overweight during your pregnancy can for some people change the focus to only losing weight. But the fact is you will still gain some weight. It is also important to know how much a healthy amount is. After all there is a human growing inside of you.
Try to follow these pregnancy weight guide lines from the national institute of diabetes and digestive and kidney diseases, Based on your weight before you became pregnant:
Obese (BMI of 30 or more) gain 5 to 9 kg


BMI between 25 and 29.9 : 7 to 11 kg
Normal weight (18.5 to 24.9 BMI) can gain between 11 and 16 kg